.
Reviews, feedback, and other buzzes over the transom . . .
.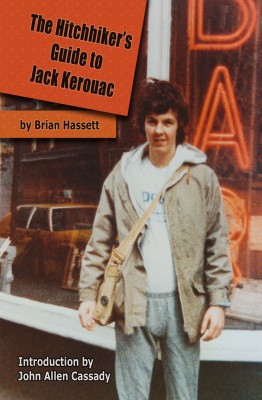 Brian Hassett had the presence of mind to pack a good old cassette recorder in his rucksack back in 1982 when he was alerted to the Jack Kerouac Conference being staged in Boulder, Colorado.  The real spark to get him travelling across country to be there was Ken Kesey and The Grateful Dead.  Brian was 21, knocked out by Jack Kerouac's writing, and the Beat Generation as a whole, when he hitched his way there, thousands of miles, having incredible luck in obtaining lifts as he went.  He blagged his way into being part of the conference set-up — there seems to have been a little Neal Cassady-ish conning going on — but it got him at close quarters with all the major participants at the event, presented by The Jack Kerouac School of Disembodied Poetics.
There was Allen Ginsberg, William Burroughs, John Clellon Holmes, Herbert Huncke, Ken Kesey, Anne Waldman, Timothy Leary and hordes more.  Panels, discussions, debates, films — it went on for ten days.  And Hassett was at the centre of it all, recording on his cassette player as he went:  Kesey recalling his regret at being in England while his father died;  John Clellon Holmes telling the real story of the birth of On The Road – who knew because he was the first person Kerouac let read the scroll version.  Holmes explained the true genesis of it all.
The book is a youthful memoir with all the never-to-be-recaptured frantic zest of a young man.  Everything is wonderful in the Hassett world, even bad luck.  Every cloud he sees has a silver lining.  This attitude takes him far as he finds himself pals with Allen Ginsberg and Ken Kesey.  Kesey's wife Faye tells Hassett as the conference winds down that her husband thinks Hassett is a great guy.  Bursting with happiness, and the thought that Kesey rates him, sustains him.  Especially given the fact that he idolizes Kesey like no other.
It's the sheer unbridled enthusiasm that pours from Hassett that is so engaging.  His close up portraits of Kesey, Ginsberg, Holmes, Huncke, Gregory Corso, Ken Babbs, Jack Micheline, Michael McClure, and others salvaged from his cassette recordings in themselves are wonderful on-the-hoof artifiacts, as the Beats relax outside the formal panel discussions which were the staple of the conference.  Because they're so important, you forgive the eager young Hassett the sometimes intrusive 'cool' slang he uses throughout the book.  He hasn't airbrushed it out to his credit.  That's how people often talked.
This is the Beat Generation colliding with the rock world of The Grateful Dead.  I wasn't aware that the band helped finance the event and were willing participants in the ten-day jamboree.  They all knew of Kerouac, he was part of their history.  They knew him through Neal Cassady, whose ex-wife Carolyn was there — as was Jack's daughter Jan, and his first wife Edie Parker.
Then there's the story about possibly being given a lift by Steve Jobs … or was it Bill Gates?
This is a brilliant read.
— Hilary Finch, Beat Scene magazine (out of England)
---
Knowing where it's at and being there is a gift for you.
That you are such a fine writer and take us with you is a gift for us.
— Chris F.
---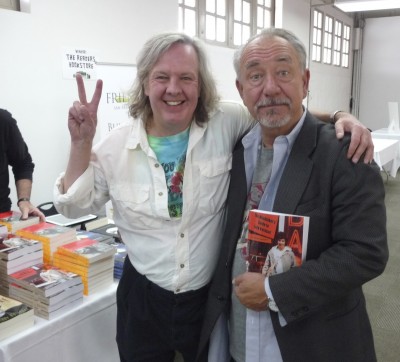 "You're crazy, you know that?"
— Will Durst
---
Here's a rollicking-good wide-ranging radio interview I did for The Jake Feinberg Show —
http://www.jakefeinbergshow.com/2015/11/the-brian-hassett-interview/
.
And here's another wildly-riffing wide-ranging one in print for that Blues site out of Greece that goes into the meaning of Beat and the meaning of life.
http://blues.gr/profiles/blogs/canadian-writer-poet-traveler-brian-hassett-talks-about-the-rock
.
Or here's another interview about Beats and Pranksters in the present day with the cooly named Sunflower Collective.
http://sunflowercollective.blogspot.ca/2016/08/tsc-interviews-brian-hassett.html
---
I just finished a cherished early printing of this book … and it is a mind blower!
Brian has both the credentials (he spent time with ALL the Beats that were still around in 1982), and he has the chops!  He not only writes about the Beats … but he is the best "Beat writer" I have encountered in a long time — riffing from page to page like a wild be-bop jazz musician.
Brian's story is about attending a pivotal Jack Kerouac conference in Boulder Colorado in 1982.  Using his experience with concert promoter Bill Graham the summer before (on the Rolling Stones 1981 Tour of America), he segues from being a conference participant to a job helping stage the event.  For him it is like Alice falling down the rabbit hole.  He finds himself accepted into the core group of his heroes — and he brings us along on his wild ride.

My favorite chapter came as a surprise.  It happens to be 17 which is a number with much significance in this book!  It's a conversation he had with Michael McClure on a stroll after a screening of Robert Frank's Rolling Stones documentary.  The discussion wanders between poetry and philosophy and brings incredible clarity to the question of what impact the Beats had on today's culture.  It goes on to a very serious discussion on drug use from a man with a depth of personal experience, who has lost many friends to a wide variety of substances.  The youth and enthusiasm of Brian, plus the wisdom of age and experience from Michael, make this chapter alone worth the price of admission, particularly for anyone looking for words to talk to kids about drugs.  Not heavy folks … just wise!

For two days, in the middle of the conference, Brian attends Grateful Dead concerts at Red Rocks.  This puts us all in that scene, running with the Deadheads!  But it all fits.  The Dead do a show honouring Jack and their buddy Neal who of course drove Ken Kesey's bus.  "The bus came by and I got on / That's when it all began."
Brian connects more dots than anyone before between our beloved popular culture and its roots in the Beat world.
Anyone interested in Jack, Neal, Allen, Bill and the gang needs to read this riveting account of chance meetings and lifelong friendships with so many of the principals in the movement.
He draws lines between Jack Kerouac and much of the pop culture that he influenced over the last half century!
This book is the best addition to Beat literature in many years!
He IS a Beat writer … not just writing about the Beats.  Riffing like Dizzy and Bird!!!
Hoping to get my copy signed in the near future.
— Dale T.
---
This is good stuff.
— Zane K.
---
Here's the part where Phil Lesh couldn't stop reading it.
https://brianhassett.com//2015/07/the-phil-lesh-story/
---
"This is top level.  It's breezy and friendly and fun to read.  It's naturally gripping stuff, full of personality, and it works.  There's a nice rhythm – chunky, meaty, bouncy, like a good Grateful Dead road song.  Plus, the book is offering valuable original material."
— Levi A.
---
Speechless!
As an avid reader of the Beat writers I was a bit dubious regarding this title.
How do these subjects correlate? Another wannabe? Another boring perspective? Another academic trying to prove something? WRONG!
I was attending a gathering where this author would be present so I thought I should read it.
First off, the writer knows his stuff.  Very informative.
What happened to this generation of people?  Read on ….
How do all these things tie together?  It's in here.
This book is not the tedious standard fare re: Kerouac et al.
The writer takes you on an interesting adventure, with a wonderful cast of real characters, while somehow making you feel like you're along for the ride.
Hassett's prose is lyrical and refreshing.
A hands down must-read for Beat fans.
I enjoyed the whole book in one sitting.
And I walked away smiling.
Thank you, Mr. Hassett!
— Shelly M.
---
My hero you are.
— Mitch D.
---
What's so significant about book is that — there are a lot of very good books that come out about the Beats, Jack, Allen etc. — but this IS a Beat book.
It's an addition to the Beat canon.  This is not only a book about the Beats — it's a contribution to the literary legacy of the Beats.
It is a Beat book.  It's the perfect merging of subject matter and author.  The two come together so naturally.  And it reads as though you are in the room telling the reader the story.
— Prof. R
---
"It reads wonderfully. The stories of your adventures are always intriguing and fun. Despite what's going on in the moment — you have an outlook on the world that is just joyful.  And I love your play with words "
— Jerry C.
---
I blew through it in one weekend, and came out the other side with a new appreciation for this eternal Prankster and his visions of Jack and that natural progression to Kesey (and The Bus), to the Dead, and the ideology that continues to bring in the Tribe.
I need to take the trip all over again.
This is action writing as Jack Kerouac intended.
And Hassett is certainly no bench jockey!
The energy, desire for experience, and the ultimate in "living" while in constant movement makes this book a must for anyone that wants to know and understand what Jack so eloquently stated about "the ones that never say a commonplace thing, but burn, burn, burn …."
The anecdotes, the life on the road, the Boulder Conference, the Kesey farm visit, and the characters and heroes in between reads like some wicked dreamscape of Beat-Hippie Nirvana.
This book is past the point of a professorial doctorate dissertation.  This effort is what happens when an intelligent, no-holds-barred, experience-soaking sponge comes out on the other side after decades of looking for, chasing after, and acquiring the elusive "IT".
The Hitchhiker's Guide is first rate storytelling and a very important addition to that sagging bookshelf called Jack Kerouac.
— Ken M.
---
"A Wonderful Ride"
5 stars
This amazing story is, on the surface, about a crucial Beat conference in Colorado in 1982, but in reality it is about the entire history and spirit of the Beat Generation writers and how they passed this history and spirit on to Ken Kesey, Jerry Garcia, Abbie Hoffman — and Brian Hassett, who here takes his rightful place as a true carrier of the torch.
Once you hear Hassett's unique voice you won't want to stop reading — and laughing — until the book, unfortunately, comes to an end … but you will have had a few new worlds opened up to you before it does.
— Walter R
---
My granddaughter is RIGHT NOW reading YOUR book!!!
My son visited yesterday (first time since the Beat Shindig).
He FLIPPED SIDEWAYS!!!
He saw her reading it and took the book.
After looking at it asked, "Who is this guy?" 
I knew he was a Dead fan but had no idea he knew all about Neal!!!
His best bud was at the concert the same night you went.  And his last name is Cassidy. (!)
Telephone calls fly back and forth between them.
Picture of your book sent.
Both ran out to get it!!!!
My granddaughter tells him I met Jami Cassady (thank you!)
Craziness ensues.
The energy level in this house is knockin' on heaven's door.
Thanks to Jack.
Thanks to you.
— S.M.
---
.
I find it remarkable that you can write of your life's journey with such joy and detail with such a lack of ego!!
The facts of the trip speak for themselves, you relate that whole process.  For those of us that have not journeyed physically across country, etc, it's sheer fun to read about.  And of course, the conference, the spontaneous meetups, etc.  I think my favorite part is the personal conversations.  The fact that you taped a bunch of that stuff, wow!  I mean, there is no guessing as to what was said.  It's kind of like Visions of Cody, you know?  And your descriptions of people you interacted with — really fun — and I can see those people.
I dug the book!  🙂 I truly did.   It's sitting on my little table next to my dining room sofa waiting to be reread.  It's that kind of book.
And you're right — it's meant to be read in a big gulp.  Next time I'll try to do that.  
I hope you sell heaps and heaps of this fun and thought-provoking book.
That poem at the end and your reading it with the band — I love that!!!
— J.M.
---
THIS is a great book … loving it!  Great job . . . fantastic!
Just read the first 133 pages in one setting.  Can't put it down.
I found myself saying "Yup" to myself a whole lot.  And I dug Cassady's foreword … sounds like John.
This is making me realize why I love Kerouac so much.  It's a great read … I'm loving it so much … bringing back so many great memories … you have NO idea … but then again you know because we're both on the same Kerouac/Cassady/Burroughs/Ginsberg/Kesey and all the rest wavelength.  You really made me realize again why and how much I love Jack and Neal.
I can't thank you enough for writing this book.  It was a God Send.  It really was.
Your book made me want to write again.
Here's what I posted to Amazon . . . 
A fantastic book … for any fan of the Beat Generation, this is a must read.  Mr. Hassett has a way with his words to make you feel like you're right there hitchhiking with him, on his way to Boulder, CO.  You will meet Allen Ginsberg and William S. Burroughs and all the other characters that Jack Kerouac spent so much time with.  You will journey with Hassett to Ken Kesey's farm and feel the warmth of the ole bus, Furthur, as the author takes it all in.  Again, a fantastic trip … a great journey … a must read book.
— John D.
---
Magnificent stories and insights on the Beats
5 stars
This book is incredibly good.  The author attended the big Kerouac conference in Boulder in 1982 as a young man.  He got free entrance for volunteering.  Brian took along his tape deck and finally made a fantastic book albeit 30 years later.  He saw the Grateful Dead play Red Rocks midweek and has some vivid recollections.  Loved it!
— Grateful Dead Books
---
Just got this yesterday and read the whole thing, and it is more than fascinating.  It's a great book!  400+ pages of excellent memories, and he sounds just like a friend of yours.  
It's a great mix of Beat writers, Grateful Dead folks, Canada, Colorado, Manhattan, all over the map, Merry Pranksters, road stories, tips and tricks for higher living skills, advanced literary shenanigans, and a most interesting life trajectory.  I went through it pretty fast.
I've written four non-fiction books myself, and I greatly appreciate the amount of thought and effort that it takes!  You should be very proud of this remarkable achievement, especially as it provides so much really absorbing insight into so many important topics and fascinating people — really a road-map of modern thinking in not only the Beat and music worlds, but also of great interest to anyone with a brain and a heart.
— Sam S.
---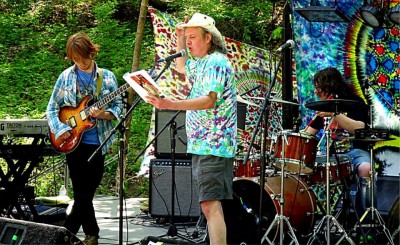 .
"You made lightning strike."
— Brad K.
---
Started the book around 5PM, and made it thru chapter 5 still in the sunshine … read the rest that night in one long uninterrupted flow!!!
Loved it!  A fantastic, exciting and informative tale of adventure, inspired by and written in the style and soul of the Beats themselves.  No doubt Kerouac himself would approve!!
Hassett is the real deal, having begun a love affair with the Beats at such a young age back in 1982 and following through with an epic trip "on the road" to attend and participate in the Jack Kerouac Conference in Boulder, Colorado.  We soon find out that Hassett is not only there but throws himself into it head on, and ends up actually helping organize and run the event itself.  Making contact with everyone from the main participants, relatives of Kerouac and Cassady, to fellow "road" travellers, he takes the reader on a magical journey covering thousands of miles, a detailed account of the conference, Grateful Dead concerts, mishaps, adventures, and the amazing face to face meeting with the King of the Merry Pranksters Ken Kesey.  It's all a wonderful read.
The spirit of Neal and Jack hover over every page of this epic adventure!!
— Joe M.
---
"I think you nail Herbert perfectly.  I can hear him say those lines in my mind's ear.  And nice job on Edie and Henri.  This book might help give them the credit they deserve."
— Tim M.
---
If you're a fan of Jack Kerouac, The Beat Generation, or The Grateful Dead, then you've probably heard stories — legends even — of the great Jack Kerouac conference of 1982, in Boulder, Colorado.  You've probably heard stories like "Jan Kerouac was up on the panel! …. That's a sight I'll never forget."  Or, "Oh yeah, Corso was at it again!!!"  Or, "The Grateful Dead played at the Kerouac conference …. What a trip!!!"
But unless you were one of the lucky few who had the good fortune to be there, you just flat-out missed it.  Either you weren't born yet, or were too young to appreciate it, or too far away, or too tight for cash, or too busy, or you just didn't know about it until it was too late … whatever it was, you missed it, and there's nothing you can do to change that.  The biggest, grandest meeting of the Beats plus concerts by The Grateful Dead all rolled into one rollicking adventure!!!  But you missed it.  Or did you……?
Here's the thing … a mad scientist genius angel poet by the name of Brian Hassett has recently invented a time machine to transport you back in time, just before the convention started.  Even cooler, this brilliant alchemist has cleverly disguised this time machine as a book, and it's really easy to use!
All you have to do to get the time machine started is open the front cover.  This will immediately engage the system and you'll be transported back to the summer of '82 where you will encounter a young man who will accompany you on a wild ride, hitchiking from Canada to Colorado for the conference.  He will gladly show you around all the different lectures and panels.  He will introduce you to the likes of Gregory Corso and Allen Ginsberg puttering owlish over his schedules and list, and running around shouting contradictions to the skies.
He will show you the magnificent allure of Anne Waldman as she holds the crowds in awe.  He will point out William Burroughs mumbling on the sidelines.  And he will take you to the concert of The Grateful Dead.  You will attend every one of these lectures, every one of these parties.  You will have conversations with Herbert Huncke.  You will be gifted with advice from Michael McClure.  You will witness facets of Ken Kesey's character rarely seen before, and experience the grandeur of Carolyn Cassady alive and shining with the brightest of stars.
I won't say any more here, so as not to spoil too much of what's ahead, but if you have a touch of road fever, then there's nothing more satisfying and exciting than to pick up this book and to read it in one delicious blazing eye burning whirlwind reading tornado.  You will not be disappointed.
-A. Lantz
---
.
---
You have left me breathless, speechless and totally smiling.  Way way more than excellent…… Absolutely Wondrous!!!!!!
— Carol D.
---
Loved the book …
Besides your voice — which I've dug ever since the first short story I read back in '84-ish (about you helping someone move) — I remember saying to you then that you'd already developed a unique voice for a narrator … and you've never lost it — you're just painting on a much bigger canvas now. 
What I liked best about the book is how you skillfully wove everything you've learned about the Beats SINCE 1982 into the story of the summer of 1982 so that the effect is seamless.  We never feel that a 50-year-old narrator is commenting on a 20-year-old adventurer …
in other words your perspective now on what happened then and your memory of how you felt then merge beautifully.
This book should be the definitive statement for all Beat lovers and scholars on a definitive Beat event.
This is the book you were meant to write.  No one else could have written this. Your 30 years of accumulated knowledge shines through.
I thought (at first), as an English professor, that the structure was wrong and it should have ended on the big Saturday night at the conference.  "Oh no — there's another hundred pages – what's this?"  But then I was surprised I didn't not like it — and in fact did like it.  It was honest and what really happened — like Jack wrote.
And I loved that you didn't romanticize Kesey.
It's just so alive and fun to read.
And the expository chapters were great — they were what the book was about.
You hit the ball out of the park.  
And you're a damn good writer.
— Dr. R. 
---
Just finished the book and totally dug it!  I'm still processing it … and my reading list has just gotten longer.
Practically had a flashback during the Red Rocks chapter.  And the class with Holmes … Go, man, Go!  You're lighting my fire!
Hell, I might even read it again!  What a trip!  I was totally into Kerouac and the Beats around that time ('82) … brought back so many memories … felt like I was right there with you.
— Bob B.
---
1:07 PM – Just started reading it from the beginning … no jumping ahead…..  Man — the way you set up your "17" paragraph — Brilliant!!!
2:01 PM – On page 86 …. this is making me feel alternately even more furious than before that I wasn't around then — yet elated that the writing is so clear and realistic.  You were around my age when this all starts — and this really gives the reader the feeling of being present for all this amazing stuff.
4:31 AM – Finished, in one blazing, eye burning read.  Great book!  Spectacular.  Lots of cool accounts of these remarkable writers!
After reading about this event I now feel like I was there myself — couldn't be cooler!
Also you've got a great, clear prose voice, man, like Jack's.
— Aaron L.
---
I dip in to some of my copy every single day.
— Karen N.
---
I'm knee deep into your book and I'm fascinated with your story.
You are an incredible writer and you capture every essence of the Beats.
I have been a songwriter for 35 years with my band, Change To Eden.  I come from the School of Jack Kerouac, Jim Carroll, and Taoism.
With that as my reference, I can truly see how much you ARE the Beats — and a big thank you for keeping the stories vibrant and alive.
It matters greatly, and you've done a magnificent job of capturing your experience and the grander picture of it all.  I admire and respect you greatly, Brian.
I hope to hear you speak some day soon — and just know the kindred spirits out here are paying attention.
May your journeys remain magical and profound!
You keep writing and I'll keep reading with a voracious appetite for your stories.
— Mark S.
---
---
This book is awesome Brian!  I'm really enjoying it.  The screenplay for the movie should be next!
— Craig M.
---
Ah, I loved this book!
It has the inside scoop on the 1982 On The Road Boulder Conference which united the Beats with the Grateful Dead, those joyous jammers.
Written by a young man who was there for the whole conference and had the foresight to bring his tape recorder.  This is important, because he got to have fascinating conversations with the poets, writers, movers and shakers who were present at the conference, due to his working as a production manager at the event.

He starts his story with how he found out about the conference and how he gets there, hilarious tales of hitchhiking.  When he arrives and talks himself into the managing gig, we are along for the ride with him, able to feel his exhilaration and appreciation of all the inspiring people he gets to meet.  And the private conversations are some of the best parts.  After-hours parties, etc.  You get the drift.
This could have been a name-dropper book, with a morsel of gossip here and there.  But it isn't.  It's a fun ride … oh yes it is.  Lots of humor and A-Ha moments.  Coincidences — but are they really?  It has a bit of that, "Wow, am I really experiencing this?!" kind of vibe.
This is a book with great heart and positive thoughts.
— Jeanne M
---
Happy Earth Day, Brian.  This is a true gift to the planet.
— David W.
---
Having just binged on yer book I had to write and tell ya … your writing makes me smile.  Best Jack impression I've ever come across.
Thanks for the insights into where his world revolves these days.  One step higher than Ann Charters … and I can't pay it a higher compliment.
Many of us look around each day and are amazed by the fact that Weir still here … and … tellin stories.
You spin a nice tale in a warm way.
— Dennis O.
---
"I don't want to give you this book back.
I'll give you $20, but I'm not giving you this book back."
— Manley
---

.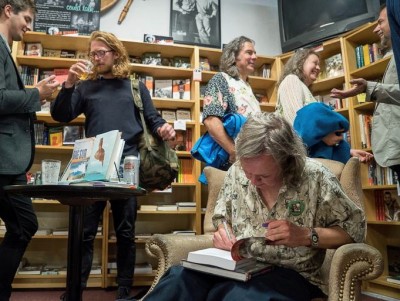 ---
I've dabbled in some reading about various Beat generation luminaries, but I'm certainly not that well versed in the literature.
Nevertheless, I found Brian's memoir of his trip to the Boulder '82 "On The Road" Conference made for compelling reading.  He recounts hitchhiking to the conference, becoming immersed in helping to run the conference and meeting many of the Beat icons (too numerous to name).  He even spent time at Ken Kesey's farm in Oregon on the way home.  Brian saved all his notes, photos and cassette recordings from the trip and they're used to complement the text as you read along.  He interviewed many of the participants at the conference and also did research with archival materials.
Brian tells his story in a casual friendly style.
Something else I really liked about the book is that the type size is nice and large.  It makes for easy reading.  Your eye floats effortlessly across the page.
A wonderful achievement, and great reading.  Highly recommended. 
— Sharry W.
---
Best book I have read in a long time.  Thanks Brian!
I'm so stoked to be getting back into some good reading after being reminded of all those old books that started my crazy adventures.  
You've rekindled my love of well placed words!
— Sunny D.
---
It was 1982 when the 21-year-old narrator was in a Vancouver bookstore buying a copy of ON THE ROAD for a friend's birthday and spotted an event poster that "changed his life."
When he saw the poster, Hassett got on the phone to the coordinator.  (Neal Cassady's family nicknamed Hassett, "Gets Things Done.")  He had no money, but he had a long list of production credits and he heard the magic words, "Yeah, we could use you. Come on down."
A bus, 17 rides, and two days later he was in the midst of 300 participants and 3,000 attendees.  At one point he says, "It was the Super Bowl of the Beats, and The Grateful Dead were playing the half-time show."  He describes the panels, interviews, and just plain hanging-out with those who touched Kerouac's life.

Hassett took along his cassette deck, and his readers get 1982 conversations taped verbatim.  Among the many are Herbert Huncke, John Clellon Holmes, Ken Kesey (who invited him to the his farm after the conference), and a crazy, fun encounter involving Al Aronowitz (who introduced Dylan to the Beatles), Allen Ginsberg, and Jack Micheline.
The Guide isn't limited to Beats and counterculture figures.  We're in the passenger seat listening to many drivers who pick him up; for example, a cab driver (or a cab thief) in a New York City Checker with a gorgeous babe, who might have been a working girl, in the backseat smoking a joint.  Later going to Kesey's farm, he gets in with an "Ernest Borgnine-looking guy" going to Cheyenne who snarls, "Are you a hippie? You look like a hippie."  When Hassett says he's from Canada, the guy says, "Canada?  What the hell is there in Canada."

Some chapters are written with the non-stop enthusiasm of the 21-year-old that Hassett was in 1982.  In others his voice is that of the thoughtful man he is today whose love for the Beats has not diminished.  And there are some 60 photos throughout.
The book ends with Dessert: "In Memoriam," (the departed conference participants).  "Love the Living in Your Life" (surviving participants and what they are doing now), and The Five Documentaries Shot at the Summit.
TREAT YOURSELF!
— Mary E.
---
"What a fresh light you're shining on the Beat Scene. And in a loving, lyrical style. Showing, in a way no one has before, how those around Jack influenced him and helped preserve his work for us. Your book will be an important addition to the ongoing Saga of Jack."
— Cor v.d.H.
---
Your timing is perfect.  Things couldn't be better lined up.  Prankster events — the Beat Shindig in S.F. — Dead shows in Chicago … with the band that personified "On The Road" … it's just all right.
The world is so ripe for this book. It's like people went to Yellowstone as a kid, and now you're taking them back as an adult.
You've baked a delicious pie and put it on the windowsill — and there's a hungry world just waiting for something like this.
And it's not some scholar-sounding university dissertation with big words and a bad attitude.  This is a romp … it leaves no one behind.
You deserve everything that's coming to you.
— Wizard of Wonder
---
.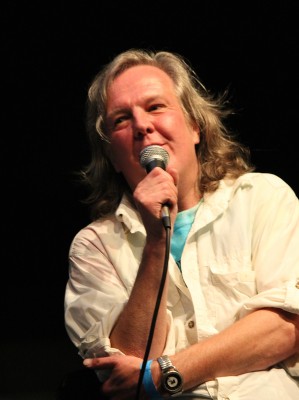 ---
First and foremost, Brian Hassett, is an outstanding writer and you feel you are a part of this legendary journey.  He is a brilliant storyteller.
The presence of Kerouac is felt throughout this book.  You can sense his wanderlust and the impact he had on so many of us in the post-Beat era.
Somewhere in the mist, Jack sits quietly, nodding his head in approval. All the Beats are widely recognized and discussed in this book. You'll have to read it to get the whole picture. Just know the picture is accurate, profound and presented with the insight of a young man who knows his Kerouac.
Hassett delivers a tasty and exquisite tribute to the movement, writers and poets that changed America.
The Beat philosophy is alive and well — and we are all much better for it!
— Spike S.
---
This is a book that had to be written.
— Sylvia G.
====================================
And here's a whole second round of these raves that came in from all over the world.
Or here's some excerpts if you wanna take the ride . . . 
Meeting Your Heroes 101 — Allen, Gregory, Holmes, Burroughs & Huncke
Who all was there … of which John Clellon Holmes said, "More of us were together than had ever been in one place at one time before."  And it never happened again.
My best pal and my best gal — Edie Parker and Henri Cru, with Allen Ginsberg sandwiched in the middle.
Arriving at The Grateful Dead shows at Red Rocks Amphitheatre during the summit in '82
Or here's a bunch of performance videos of various excerpts, and some great radio interviews.
Or here's where you can buy prints of the best photos taken at the Jack Summit, including some seen in my book — from the Lance Gurwell Collection.
Here's where you can get the book direct from the publisher (where the author gets the highest royalties)
Here's where you can get the book in the U.S.
or in Canada
or in the U.K.
or in Germany
or France
or Italy
or Spain
or Mexico
==============================================
 by
Brian Hassett      karmacoupon@gmail.com      BrianHassett.com