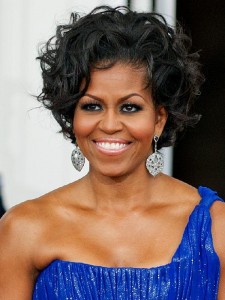 This is a nice essay that was slipped over the transom by a fellow New York warrior in honor of Women's History Month, thought I'd share.
MEET THE NEW FEMININE FEMINISTS
by Zoe Artemis
These days my life is divided up into two moving parts: teaching dancing, and campaigning for Barack Obama.  Yes, I'm a Baby-boomer for Barack.
On March 8, International Women's Day, I taught a Belly Dance workshop at my studio in New York City.  My role:  to teach women to connect with their sacred feminine power and their female heritage. The women in attendance ranged in age from 26-60, in all glorious shapes and sizes.
Belly Dancing has great mojo power in bringing together highly smart women from all walks of life, to get down with each other, and dance.  I create a supportive environment where women can feel sexy, saucy, ass-kickin' strong, vampish, gorgeous and nurtured; a space where they can express latent archetypes:  the coquette, the angel, the sensualist, the earth mother, the gypsy, the performer, the priestess, the warrior, and the tribal dancer.  Meet the new feminine feminists.
We spent the day swiveling, shimmying, shaking, and moving our hips independently of our torso, like a pendulum swinging beneath an immobile clock.   To world thumping music our hands created the frame around the body; sometimes the moves were soft, sensual and inward; other times it was outward, wild and reckless.  A tribe of women who validate and confirm each other's sensuality and beauty becomes the perfect antidote to lack of self esteem.  For many western women Belly Dance is truly a form of liberation.
The feedback I received from women who belly dance with me is this:  it's not necessary  to have that one-to-one attention from a man in order to feel womanly and sensual.  Women can feel sexy, sensual and feminine whether they're in a relationship or not. It's about creating self-confidence, community, joy and humor.  The repetitive movements bring us fully into the present moment, the meditative state, into the zone.
Another aspect which is important for us feminine feminists is that we get to play dress up.  Gone are the pant suits, the jeans, the sweat pants, the baggy clothes, the clunky sneakers and the 10″ high heels.
We usually think of feminism as a modern, contemporary trend, however there's a new kind of feminism that is emerging, where women can own up to their sensuality and softness, while maintaining their fire.  I don't want to take orders from the patriarchy, but I don't want to take orders from (contemporary) feminists either, i.e., Hillary Clinton and Geraldine Ferraro; which brings me to the current political climate.  I am stunned by the raw voracious and, yes, desperate grasping for power by the old guard feminists.  It's pathetic and frightening to see these women make fun of anything deep or soulful, and who take joy in wounding people.  Some feminine feminists:  Samantha Power, Michelle Obama, Nancy Pelosi and Arianna Huffington.  Yelling, shrieking, mocking, bullying, punching and whining are not cool.  Punching and whining simultaneously?  That's an oxyMORON.
Zoe Artemis is a native New Yorker who currently teaches belly dance classes at her studio, creative movement classes in the NYC public schools, and campaigns for Barack Obama.  In 1977-78, at her first job ever, she worked as an administrative assistant in the Carter White House.
=  =  =  =  =  =  =  =  =  =  =  =  =  =  =  =  =  =  =  =  =  =  =  =  =  =  =  =  =
For the historic 2008 election night Zoe and I shared together check out The Rose of Hope.
Or for another take on the modern woman's mind check out The Secret Life of Winifred Mitty.
Or for another positive empowerment essay riff check out Be The Invincible Spirit You Are.
Or for the story of my feminist mother, who was one before there was a word for it, check out A Song Of Enid I Sing.
=  =  =  =  =  =  =  =  =  =  =  =  =  =  =  =  =  =  =  =  =  =  =  =  =  =  =  =  =
Brian Hassett            karmacoupon@gmail.com                 BrianHassett.com