The Hitchhiker's Guide to Jack Kerouac
Reviews & Reactions — Part Three
.
Here's the first round of incoming reviews.
Or here's a whole second round.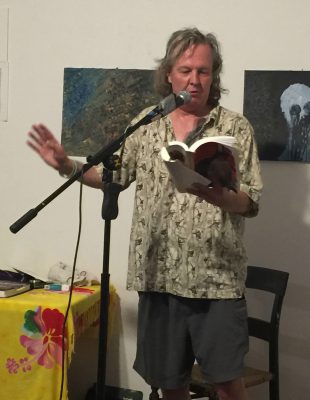 .
 I am bathing in the pages.
Your book is a page turner of improbable adventures and characters — one crazy one after another.  The writing is high spirited and matches the unlikeliness of it all!!!
Enjoying it immensely.
Teri McLuhan – author, filmmaker and Marshall's daughter
---
Congratulations on a book that has continuing liveliness.
What an exceptional conference and a dear pleasure to have had the opportunity to talk with those people.
A bunch of my friends now know about your book.  A terrific fertile read.  So alive.
It brought back lots of memories including my own introduction to On the Road.  
Your book is an exquisite piece of literary history made so by your absolute engagement and your eye.  I figured I would like it — but I fell in love — beginning with "Meeting Your Heroes 101."   Beautiful portraits.  Brought back my first glimpse and experience hearing Herbert Huncke.  As you wrote, he was so nice.  Actually nice squared.
Something that will stay permanently in my mind is your description of Babbs at home with his engaged children.  Pure inspiration.
And I want to thank you for something that tickled me — when you referred to me as a radio alchemist.  Lovely fun.
It appears that you have made a wonderful and fertile life for yourself.  And well earned.
Len Barron – Colorado radio & theater legend
---
YOUR BOOK IS FUCKING GREAT!!! 
I was reading your recent Lowell post … or was it somewhere else … and noticed the land record clocked in at 3½ hours …. shit man … I could've smashed that record if I didn't want to savor the moment.  I limited myself to a chapter … or two … a night … and had a bit of postpartum upon completion.
Where is the video from your Shindig presentation on this???  I was shooting Richard Meltzer at the time and missed it.  [edit: Here's the Shindig vid. 😉 ] 
Anyway … where was I … oh yeah that Lowell post … fucking ace!!!  I keep saying one of these years I'll get there and that has to stop.  But the timing is bad for me … the harvest calls … tho perhaps next year is the year. 
I went down to L.A. a couple of weeks ago for the Bob Kaufman film.  Spent the afternoon with S.A. Griffin and I was telling him a few of my tales from the recent months, and he then says that you and me are kindred spirits and our stories are equally as mad to live and talk and it reminded me I needed to write and tell you about your book. 
Keep going furthur!
Tate Swindell — record producer & filmmaker 
---
.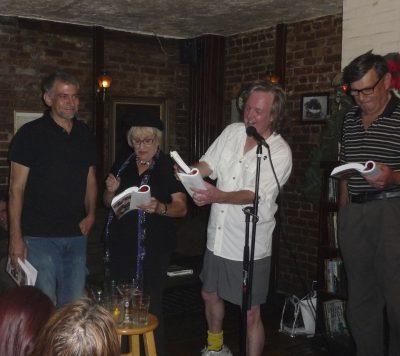 With Levi Asher, Jami Cassady & Walter Raubicheck
performing "The Professor in The Park" section
at the Kettle of Fish in Greenwich Village, June 14, 2016.
---
Merry Prankster George Walker's intro at the Family Reunion, Saturday, May 6th, 2017 —
"Alright Pranksters, listen up. Welcome to the Beat Cafe.
Why 'Beat' you might ask. Well, all this Prankster stuff that we're doing, that seems to endure for decade after decade, it all began with the Beats, with Jack Kerouac, Neal Cassady, Allen Ginsberg, William Burroughs and all their friends, and all their strange intuitive literary works that endure to this day. In the spirit of that, were the Merry Pranksters, beginning in the '60s, with Neal Cassady joining with Kesey and me and the rest of the Pranksters, there was a flow of energy that was continuous, and it continued on year after year, as it does to this day.
I remember a time, 1982, Kesey & I & Babbs drove Kesey's old beat-up green Pontiac convertible all the way from Pleasant Hill, Oregon, to Boulder, Colorado, to a place called Naropa which is an institute studying Buddhism and the Beats' influence and things of that sort. It was for a conference held on the 25th anniversary of the publication of Kerouac's famous incredible novel On The Road. And we were there to take part in this as we'd in some way inherited the mantle, as it were, of this movement, this literary and psychic ongoing freeing event that we were all participating in.
We got there late, of course, as we almost always did. The fact that we got there at all was somewhat amazing in that beat-up old car. We didn't quite make it home. I think we had to finally tow it a little bit, or at least it was howling and dripping oil — I know cuz the week after we got back I had to go to the nearest junk yard and get a whole rear end out of a Cadillac and put that into the Pontiac so he could keep driving it! But that's not the point.
The point was that while we were there we met a man — a young man, who although young in years was broad in mind and clear of vision. So clear of vision, that he hitchhiked all the way from Vancouver, Canada — about 500 miles furthur than we had come — and of course it had only taken him about two hours more time to get there hitchhiking than we did driving non-stop straight through.
Brian Hassett is that man. And Brian, over the years, has taken that experience and has made it his life's work to continue to present to us all of the insights of the Beats and the Pranksters and all the history, all the important things, that came out of that and have been perpetuated by the incredible vision, the incredible energy, of Brian Hassett, who is now one of our prime spokesmen, and we are so fortunate to have him with us here today."
---
I luv your book!  😀 
Sandy Troy — author of "Captain Trips: A Biography of Jerry Garcia"
---
I've just finished Brian's book, and I highly recommend it.  Even though I was there for the entire conference and did many interviews with those same greats in attendance, the more than three decades since have led me to forget much of what happened, so Brian's book really jogged my memory.  I don't think a more definitive account of that time exists!  Thanks for writing this, Brian.  I'm betting it will be required reading in the future for people studying the Beats and this conference.
5.0 out of 5 stars
Hitchhiker's Guide A Joyous Introduction To Kerouac and the Beats
I just finished this most excellent book and must say Brian really nailed it.  I was at the same event, reporting on it for a newspaper and wire service, and our paths must have crossed many times during that magical gig.  Brian writes with an obvious love of his subjects — and because I was interviewing and photographing the same great people — I can assure you he captures the excitement of the event, and the living essence of a group of people we were honored to be around.  The Beats are just about all gone now, but you'll definitely feel like you know them a little better after reading this Hitchhiker's Guide.  He writes with a youthful excitement, and he didn't get anything wrong.
It was a pleasure reading this because after more than 30 years, I'd forgotten so much about the event.  It was a magical time, and while reading Brian's book, it was almost like we were seeing this once-in-a-lifetime production through the same set of eyes!
It's a great read and you will find out a million things about Jack, Allen, Gregory, and all the other Beats you didn't know.  My hat's off to Brian for a superb job!
Lance Gurwell — journalist / photographer 
---
.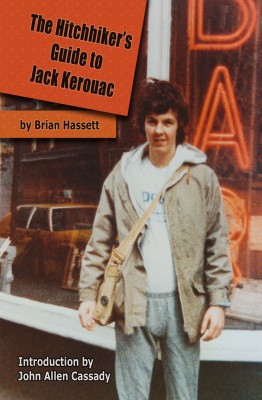 ---
Your beautiful book just arrived and I'm already reading it.  It's great.  What a valuable document.  And I love all the photos.  You were a real doll back then.  I bet Allen didn't give you a moment's peace.
This is great reportage and prose — really smartly written.  Very concise yet vivid.  It really takes you there.  You've got a real ear for dialog and eye for detail.
Raymond Foye — Beat chronicler and historian
---
Dawn is a huge fan of yours and loves The Hitchhiker's Guide to Jack Kerouac — and so do I! —  and she uses it as her inspiration to bring Jack to new generations!
Thanks for loving him like we do!
Howard Neville — Kerouac sculptor 
---
.
Reading The Hitchhiker's Guide with David Amram & Kevin Twigg
at Lowell Celebrates Kerouac, Oct. 9, 2016.
---
Congratulations!  I loved the book!  It's so … You!  Could not have been written by anyone else, and surely no one else would have had that kind of adventure.  So many wild moments.
It's a truly fantastic tale!  Honestly.  The hitchhiking — the journey you went on — the fact you were invited back to Kesey's place.  And how you went out to see the International Harvester.  It's all so great.
I read it in one go — 3 or 4 hours straight through while on vacation.  It was perfect.
Brother Tom was my favorite character in the book.  I loved how you met him!  And then going to stay in his house but he's not there.  Sad he died so young.
I loved the whole thing about Kesey and Kerouac being on the same bookshelf and all those other similarities.  And all the Beat / rock n roll connections.  And it was cool to read Neal Cassady's offspring's intro.
I didn't know about Kerouac being so out of fashion in 1982.  By the mid-'80s when I was in university his star had started to rise again by that point.  I guess this conference was sort of the beginning of the resurgence.  It really makes me want to read more Kerouac besides On The Road.
Barnaby Marshall — music executive and web designer
---
Brian Hassett's book "The Hitchhikers Guide to Jack Kerouac" is the best new reflection on the Beats in the last 25 years!  It's a wonderful place to start for anyone knowing a bit about rock n roll and not so much about literature.  It explains (better than anywhere I have found) how Jack Kerouac and other Beats influenced the culture that has become our world!
I have learned so much in the process.  This book has contributed so much to making Jack & company real to so many who are following in the footsteps without fully knowing.
Dale "Gubba" Topham — Merry Prankster
---
I'm really enjoying your book!  The way you write is so fun!  I feel like you're telling me the story the way you would if we were face-to-face and I love that.  It makes for a speedy read! 
When someone asks Ken Kesey if he has any regrets and he says not being with his father at the end — I'm so glad you included that.  My parents mean the world to me, but a reminder is always good.  I especially love it because this whole "no regrets" notion is part of the free spirit ideal, but I just never agreed with that fully.  Regret is a natural feeling, it seems to be you can't choose to regret or not regret something any more than you choose who you love.  I like feeling regret when I make a bad choice.  I think that feeling is the most motivating to change.  So, thanks for adding that.
I'm having so much fun reading your book right now and it's so cool that the author is just a message away.  ♥
Eliza Goehl — student of Bernie, Beats & Bob
---
This is the best book I've read in a long time.  Cant wait for the next one.  Thanks for writing your story.
My girlfriend was asking me for a good book to read tonight, so I handed her my copy and she's had her nose buried in it without a word for hours!
She got to "the professor in the park with a knife" chapter and started laughing … haha.
Can't wait for our next gig.  I still to this day get asked who that guy rapping Kerouac with us was.  🙂 
Sunny Days — musician in Still Hand String Band
---
I finished the book last night — very fun.  I wanted to read it in small doses — not just race through.  I still haven't read all the "Dessert" at the end because I want to let it soak in.
One thing that hit me was that it was an interesting juxtaposition of a story when you were 21 and all those insights you had then, but also filtered through the mind of someone writing about it 30 years later with all the experiences and wisdom you'd picked up over that time.
Here's a review I wrote . . .
I can think of two types of people who would love this book — those that are big Beat Generation fans, and those that want to learn about the Beat Generation.
The author, Brian Hassett, has his own On The Road adventures and relates them in a freewheeling, psychedelic style reminiscent of the times.  You can hear the soundtrack by the Grateful Dead emanating from the pages.
Bitten by the Kerouac bug at an early age, the author makes his way to the event that is the centerpiece of the book, a Jack Kerouac conference in Boulder in 1982.  He's the New Kid in Town, and not only meets many of his heroes, but is immediately accepted as a friend and peer.  Although a young man at the time, he already had many experiences and was not exactly a wide-eyed innocent.
What makes the book most appealing is that it was written more than 30 years later so is filtered through the prism of a mature man who has lived through many adventures and gained wisdom along the way.  The book covers a lot of ground both literally and figuratively.  
There's portraits and anecdotes of the famous and less-than-famous, multi-talented and somewhat talented, poets, writers, musicians, filmmakers, big hearted souls who open their doors and lives to every hitchhiker, trips to Kesey's farm, San Francisco, and points in between, the intersection of the Beat and hippie cultures to name but a few landmarks.  It's a fun and revealing book and proves the road goes ever furthur.
Marc Spilka — Cassady family friend
---
This book is such a great read.  So many elements put together so well.  Serious and fun, with the perspective of time.  Fantastic.
Jeanne Masanz – Jack fan from the Heart land
---
Just finished reading The Hitchhiker's Guide to Jack Kerouac …  It was like saying goodbye to an old friend.
If you're suffering from the winter blahs, pick up this book … it will put a huge smile on your face. 
I've read almost everything written by the Beats … was a member of LitKicks for a long while … although I am not a writer, I loved to read the articles on the site … and from there I saw Brian's book on the web.  Had to have it.  It's the trip I always wanted to make … still might do it one day.  Thanks for writing this story ….
Pierre Bouchard — the French Connection
---
It was a blast hearing you read the book in person at the Kettle of Fish.  I've been reading it ever since and am enjoying the hell out of it!
I'm happily inching my way thru it — it's so full of new info, great quotes, things to ponder, and your enthusiastic, unpretentious, COMPLETELY FELT and therefore insightful take on things literary and worldly. Thanks for writing this!
Bryan Lurie — working musician in New York City
---
Inside The Kettle of Fish, New York, June 14, 2016.
Fuckin' awesome, Bri!!  Nic & I are taking turns reading the book aloud in bed.
HAHAHAHAHAHA!!!  Yer killin us …..  we're crying reading the Abbie–Gregory showdown.  🙂 
We both agree this is the best book about the Beats we've ever read — and we have shelves full.
We're halfway through and don't want it to end.  It is so fun and funny and soooo informative.
You are a natural.
That you capture these illustrious Beat pioneers in spirit as well as physical appearance — firsthand by being there — is beyond important.
The descriptions of Kesey & Babbs are killer!  We ordered a copy today to send to Diane D.
Oh and because you spoke so admiringly of John Clellon Holmes, we're now re-reading "Go" which we both read years ago, but were not impressed.  You make such a good point about how "Go" allows one a different perspective on the Beat characters Kerouac introduces to us.  And we both dug how Holmes had a writing workshop in a small classroom and had about only 25 people!
Here's the Amazon review we just left . . . 
The greatest book about the Beats that I've read in some time and I have a library full of the Beats and about the Beats.  A 21 year old Canadian pilgrim/narrator/writer takes us with him to the Jack Kerouac Conference in Boulder, Colorado (July 23 to August 1, 1982), hitchhiking all the way from Portland, Oregon (where he's arrived by bus from Vancouver).  A more upbeat, intrepid traveler/narrator would be difficult to imagine.
His on the road is one 'Pee Wee's Great Adventure' from inception to the Kerouac Conference and beyond to the Kens', Kesey and Babbs, manors in Oregon.  Brian standing in the dark by the side of the road with his cardboard sign.  Brian sharing weed with a trucker who picks him up.  Brian sitting next to Huncke on a porch.  Brian at the Red Rocks Grateful Dead Concert high on Brother Tom's acid groovin' to the Dead at the Rocks.  Brian recording his rolling and rollicking accounts of the events.  The interlopers Timothy Leary/Abbie Hoffman/Ken Kesey '60s participants and the '50s original Beats, the entire then living pantheon, all come to life in 'The Hitchhiker's Guide'.  Gregory Corso hurling insults at Abbie Hoffman, who's onstage winning over the audience there to honor Kerouac.  Carolyn Cassady, Joyce Johnson, and Edie Parker, Anne Waldman, Diane diPrima — the great Beat broads … they are all present speaking in their own voices thanks to Brian's omnivorous capacity to welcome it all in with wonderment and acceptance and delight, and thanks also to the small tape recorder he carried with him on the road.
The book has many photos and facsimiles of Brian's hitchhiking notes, posters, and Beat ephemera.  It's an exciting, vivid read right to the very end, where you learn about where they are now and what those still living are up to.  I've yakked on enough here.  Get this book and begin at the beginning: watch Brian kiss Carolyn Cassady's hand, visit Furthur as if it's a person ….  There's no putting it down.  You're with one helluva great inkslinging hitcher armed with laughter and serious scholarship.
Sloy & Nic — two lifelong Jackster Beats
---
Everybody needs to know the name Brian Hassett — an amazing writer and public speaker.
The Fabulous Fab  — P.A. Merry Prankster
---
Can't say it enough … this book is GREAT!!  Soooooo good!!  Loved every minute of it!!
If you are a Kerouac fan or a Kesey fan or a fan of the Dead you will definitely enjoy this book.  The author takes you on his wild ride to the Kerouac conference of '82 where he hangs with practically all of the great writers of the Beat Generation as well as members of the Dead and Pranksters.
I bought this book a few weeks ago but saved it till I was on a bus heading to NYC.  It was a great read to fuel my journey and has set my soul ablaze.  The author carries the Beat torch forward lighting the way for future writers, artists, and Pranksters.
Aside from Kerouac I have never read a book so inspiring to keep myself going on the road or on the bus towards experiencing life to the fullest.
Jason Pacheco — longtime Massachusetts Jackster
---
.
Everybody loves your book, Brian.  It's fucking great!!!!!
It has to blow your mind that one of the first things that people do is equate you with your subject.  Bet you didn't see that one coming!
I read things like "Brian doesn't just write about Beat writers — Brian is a Beat writer."
You have much to be pleased about.  You have done some amazing things and put a wonderful piece of work into the world that will serve not only the legacy of those you so admire, but it has also placed you among them.
Few writers have ever accomplished this feat.
I am really not surprised though.  When speaking with you at Yasgur's farm, I was immediately impressed by the way you recall details.
I remember exactly where I had that realization.  It was in Sherry and Rick's RV and you were talking about places you had lived and the people you lived with.  Your ability to put me in the rooms of these people's houses convinced me then & there that you had what it takes to be a great writer.
Paired with your enthusiasm for the subject and quick wit — how could this not be a hit? Added to that is my sense that the timing could not be more perfect in my mind.  I just knew you had lightning in a bottle.
The Wizard of Wonder — Merry Prankster supreme
---
Started Hitchhikers finally.  So damn good.  The writing is superb.  It will be an inspiration for years to come.
J.H. Mendenhall — West Coast Beat
---
.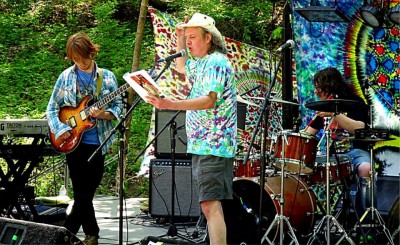 ---
I am loving Brian Hassett's book!  This freeform style of writing is so interesting to read because you not only get the story from it, but you can actually pick up on the thought patterns of the author after a couple pages.
Everyone talks about how Kerouac's writing always came alive when he would write about music.  He could write about it so well you could almost hear it just from his words on the page.
Brian is that way when writing about authors and poets.  Every time he talks about a lecture or reading he heard that he really enjoyed, or a poem he loves etc., his writing comes alive in that same way — the passion jumps right off the page.  And the passion is so strong that it's contagious.  Writing about music well is hard — but I'd imagine it's even harder to write about writing and still keep it interesting …. I am really quite impressed!
David Stewart — Vancouver Deadhead of cinema
---
Brian Hassetts book is a valuable resource on the meanings behind the myths of the Beats as well as a voice keeping the flame alive.
Luther Parris — Kesey sculptor and lifelong Beat
---
This book is great!
I just completely melted at the end of chapter 4.
You've certainly followed the Light, my brother.  So inspiring.
This is like crack!
How you kept this journey to yourself so long is unreal!
I can't quit turning the pages… ahhhhh!
Lyndsi Bennett – Indiana Prankster
---
Enjoying this book — it's a real good read.  You captured it.  
I had no idea Sam & Ann Charters were an item.  Re: Winnipeg, I thought your "show me state" thing was hilarious. (page 286)
I love the bouncing between the historical connections and your own experiences.  So well done. 
Jim Robbins — Toronto musician and lawyer
---
I finished your book this weekend.  I really enjoyed it.  I could hear you.  Thanks.  I'm better now!
I missed a lot of the event this past weekend because I didn't want to leave my book.  Ha!
I laid there (in the van) and read the whole thing — dyslexic and finished a book in a few days!  Means the world that the font and flow was so easy to retain.  I felt there.  Man, what a time!
Sky — Deep South Prankster
---
I very much enjoyed the conversational style and evident enthusiasm and humor.
I could relate to so much of what you wrote because I grew up in Marin in the '70s — lived or Sonoma County for 40+ years — and I love Kesey, the Beats, Jerry and the crew, and had quite a few contacts (I lived on Shakedown Street — at the Bermuda Palms !) with Lesh & Jerry back in the day, and have met some of the surviving Beats — including Carolyn Cassady, Al Hinkle and Michael McClure.  I've collected Beat lit for about 30 years.  I'm a huge Lew Welch fan.  I think the Catholic Church should canonize K — he's already "beatified."
Here's a review I wrote — 
This is an exciting and interesting trip across the country with a natural-born raconteur.  Brian Hassett's book on the historic 1982 Jack Kerouac Conference in Boulder is funny, insightful and informative.  I thought I was a Beat aficionado but Brian's book exposed me to all kinds of new and interesting links to Kerouac's influence throughout the music and publishing worlds.  Written with verve and zest, Brian's breezy style is funny and conversational.  His enthusiasm and love of his subjects is clearly evident.
Howard McFarland — California Beat
---
Just finished reading Brian Hassett's new book 'Hitchhiker's Guide to Jack Kerouac' — and I really highly recommend it!  Really loved it …. fantastic job.
Really enjoyable to read … especially the style of writing!  It felt like I was there on the journey with him!
Swee Lee Gorman — British Beat
---
Your book was great, providing a wonderful chronicle of what has become a springboard event in the Kerouac "revival."  My brother is reading it now.
Since I read it I know a little more about water.   
I like the effect of the red neon on the cover.  It gives your hair even more glow of the reddish-brown "Irish" tint you had.
Nice you got to see Abbie Hoffman before he passed.  One of a kind and so energetic.
Roger Cant  —  in an old-school hand-written snail-mail fan-mail from a Massachusetts Beat
---
.
---
This is a fun book!  I'm at the part where the Grateful Dead are playing Red Rocks.  I love all of the stories and the fun way it's written.  It's probably one of the best collections of stories about the Beats themselves ever written.  I'm excited to see what you write next, Mr. Hassett.
Albert Kaufman — New Yorker in Portlandia
---
This book is incredibly exciting to read.  Not just the literature and it being one of the most interesting reads in a very long time, but the large font made it so easy to breeze right through.  We read it on the road between Oklahoma and Illinois in a 1959 VW Bus and highly recommend it.
Peter & Sky — Merry Pranksters at large
---
.
Hey Brian, your Hobbit here wanting to let you know I loved, loved, loved your book.  You inspired me in so many ways.  Will be buying it and reading it again if & when it's available on Kindle.  I'm working on finding used copies of the books about the women as well.  Thanks so much for writing this!
Hobbit 
---
.
Hobbit — it's now out on Kindle — which also means all the 60+ photos are in full color. 🙂
Here's the link — The Hitchhiker's Guide to Jack Kerouac on Kindle.
.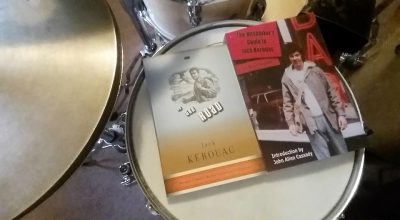 =============================================
.
Here's the first round of reviews — including Beat Scene, and a bunch of interviews and all sorts of famous people chiming in …
Here's the second round — including lots of original Beats and Merry Pranksters and others …
Or here's an except from the book about first meeting a bunch of the Beats — Allen, Gregory, Holmes, Huncke & Burroughs — that you can also experience a reading of with their friend David Amram accompanying below . . .
s
With David Amram & Kevin Twigg doing the "Meeting Your Heroes 101" part of The Hitchhiker's Guide to Jack Kerouac
.
"The Professor In The Park With A Knife" with The LCK All-Stars, Lowell, 2015
.
Here's where you can get the book direct from the publisher (where the author gets the highest royalties)
Here's where you can get it in general in the U.S.
or in Canada
or in the U.K. . . .
 . .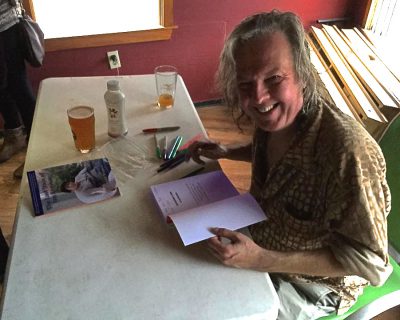 = = = = = = = = = = = = = = = = = = = = = = = = = = = = =
by Brian Hassett  —  karmacoupon@gmail.com   —  BrianHassett.com
Or here's my Facebook account if you wanna follow things there —