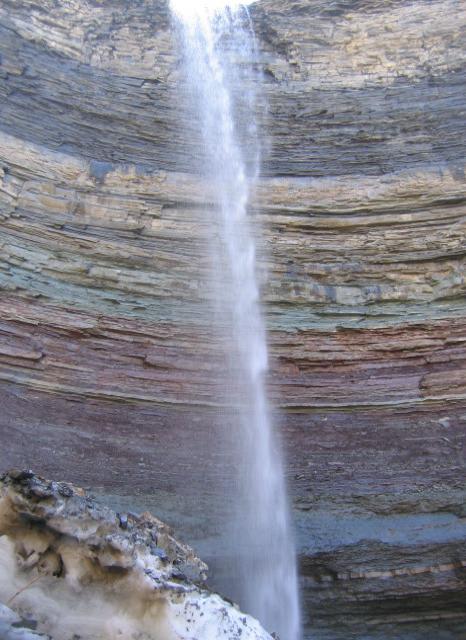 One of the world's great geological formations, or one of God's masterpieces, depending on how you look at it, is just outside Toronto and hardly anybody goes there – the Niagara Escarpment.  Maybe if it was called Secret Waterfall Ridge more people would be cruising its splashing magic hideaways. 
So far, I've found 32 different waterfalls less than an hour of the CN Tower.  Every one of them is a flowing watercolor splashing through a mountainous sculpture and framed by a fairy tale forest.  These places are other-worldly, yet so near — enchanted places to take the kids — romantic getaways without hardly leaving town — certainly sources of solitude in gorgeous gorges, tranquil churches to channel the spirit, day-trip spas to refresh the body, and amazing 3D nature films except you're the cameraman and there's no weird glasses.  And in this time when everything's costing more – they're free!  There are voluntary donation boxes at the larger sites asking for a couple of loonies, and on some weekends in the summer the biggest ones actually have someone there collecting about $3 a car, but for the most part, this is our earth — a smidgeon we haven't mucked up yet — and it's still free.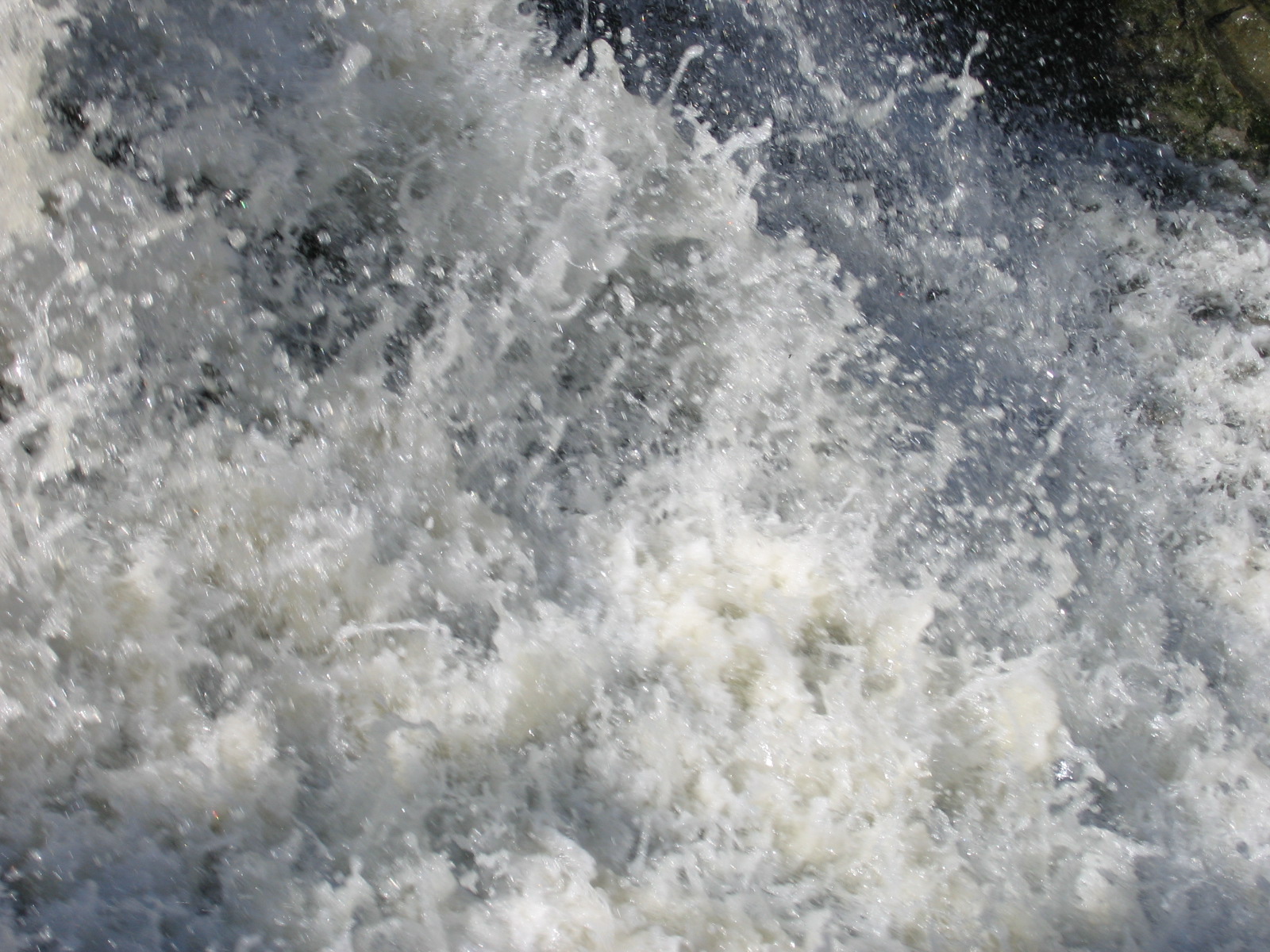 The falls are to spring what the foliage is to fall.  It's when they're in all their raging peak glory.  Waterfalls are nature's payback for all that snow you shoveled!  From the first melt-off in March through early June all the creeks and rivers runneth over, and luckily for us they run over hundred-foot cliffs stretching from granddaddy Niagara to where the escarpment dips back into its mother earth at the tip of the Bruce Peninsula.  Plus, if you get there before the insects and all the leafs on the trees, you get a much better view than mid-summer. 
You can use your get-out-of-town-free card to dance at the falls all day, but there's also rock outcropping caves, ruins of ancient mills, some scenic stretches of the Bruce Trail, thousand-year-old cedar trees growing from the crags, and hawks, falcons, turkey vultures and 300 other kinds of birds soaring and singing your praises.  Not to mention the mystical gorges that meander through the magma.  And near most of the falls — since their rivers and mills were the start of civilization round these parts — there are the preserved 1800s buildings from the original hamlets, many of which have been restored into novel Dickensian restaurants and bars to hit after your day's adventuring. 
Since most people who want to see a falls drive to Niagara and snap a picture, anybody who knows about these hidden spas and wants to catch a waterfalls' ionic buzz has about thirty to choose from, so no one of them is ever crowded.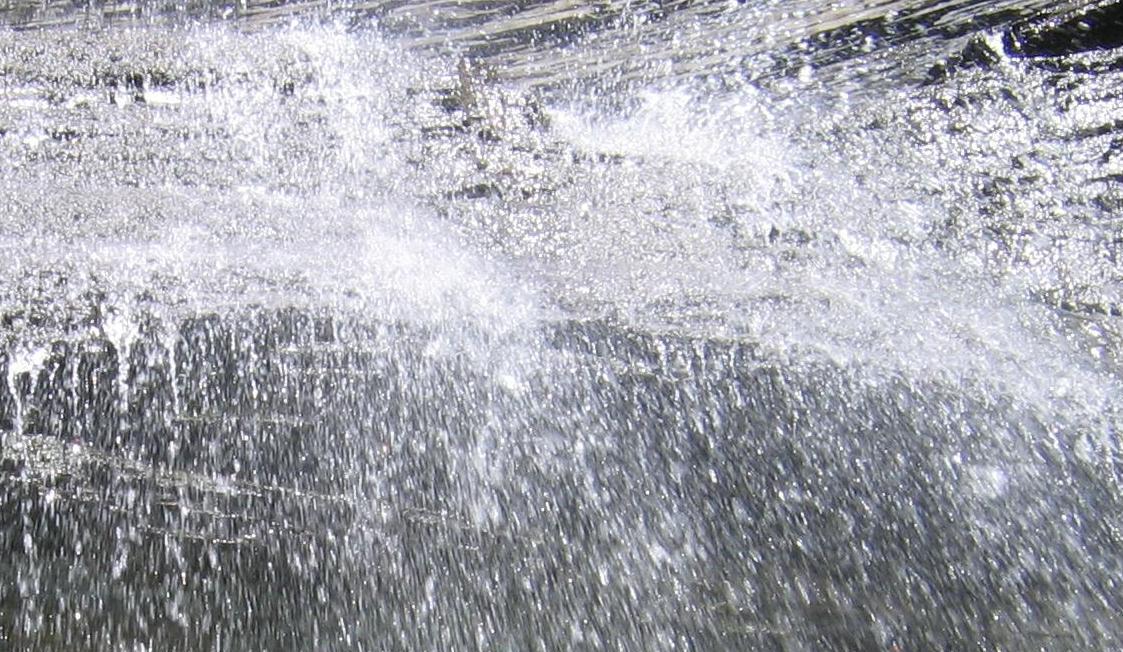 And speaking of an ion buzz, the white lab coat set tell us that rushing water produces negative ions, which, ironically (or is that ionically?), are good for you.  Science has proven — this isn't an urban myth — that negative ions stimulate the body's immune system, help the respiratory tissues of your lungs, speed up oxygen passing through the bloodstream to your brain and elsewhere, and naturally accelerates serotonin delivery which explains the natural "high" you feel next to a waterfall.  The breath you're taking reading this sentence probably has about 2,000 negative ions per cubic centimeter.  When you're standing near a waterfall it's more like 100,000.  This improves your health, your mood and even increases your sex drive. 
That's okay . . . I can wait here till you re-focus. 
But, liking this waterfalls idea at all?  Another tingling charge is the pure adventure of finding them.  Most are hidden away in some nook of a gorge until you step around a bend or come out from under a canopy of green and suddenly there's this six-story wall of raging water.  After an afternoon immersed in these transportive canyons you come back feeling like you were away in the Rockies for the week — but you were less than one good CD from the house! 
And every falls has two totally different experiences — looking down from the top, and walking to it's basin pool from the stream below.  Up top is often the easiest to get to and there's usually a parking lot, but walking in from below is where the magic is.  The top rim is to look at a falls; following in along the stream is to experience the falls. 
The entire Niagara Escarpment is a U.N.-designated World Biosphere Reserve for good reason.  The 700 km-long cliff is unique, it's precious, and it's ours.  The strata of rock layers in the cliff walls you walk beside were formed 450 million years ago.  The western Great Lakes were actually one big sea back then, and the weight of it bent the earth's crust until it totally cracked up, exposing the early drafts of the masterpiece we now live on.  So, besides making you healthy and horny, you can time-travel back to early earth and see the depths of what we're made of. 
And did I mention they're free? 
Here's some cool ones to get you started: 
Devil's drop with lingering ice boulder
Devil's Punch Bowl 
(Stoney Creek – 50 minutes*) 
One of the greatest hundred-foot slices of the layer-cake of earth you'll ever taste.  This is a Grand Canyon that you can walk right into and have the entire perfectly-round natural punch bowl to yourself.  On the towering walls that make IMAX look small, our 400 million year history is laid out and you can search for your ancestors.  And this Big Dipper's punch bowl isn't just named for what it looks like – it's also a geological term meaning a bowl punched out by a giant waterfall, which this obviously once was.  Stoney Creek is now pretty tame except in spring or after a heavy rain, but this is one drama where the set is even more memorable than the action. 
  Secret Spot Tip:  If you hike down from the Bruce Trail at the top or walk in from the basin you'll come across a flat-roofed lower falls with a huge limestone overhang you can climb under and sit behind the falls. 
  The 1800s in the 21st Century Dept.:  A pivotal battle that repelled the invading Yankees in the War of 1812 took place right at the base of this gorgeous gorge.  The battlefield is preserved, as well as a couple of the houses that were there at the time, plus there's a giant stone tower celebrating how we didn't become Americans.    Directions:  QEW to Hwy 20/Centennial Parkway Exit #88 in Stoney Creek, south on Centennial, to top of escarpment, turn left onto Ridge Rd,  or .3 km to Park on left side.   For basin park at end of Mountain Ave. S. off King St. below.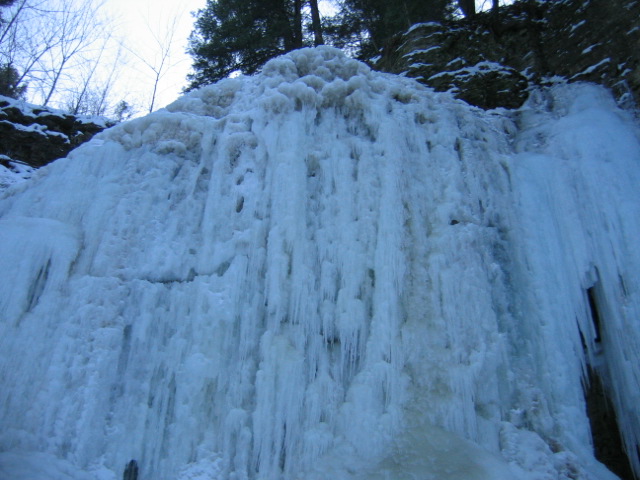 Tiffany Falls still life 
 Tiffany Falls                   
(Ancaster – 45 minutes*) 
One of the escarpment's gift-wrapped gems.  The trail in is not for the faint of walking – nothing major, but don't wear high heels.  Hike in for 5-10 minutes (about 2 city blocks), and the falls suddenly appears at the end of the gorge.  Tiffany Creek drops off a wide glass-flat sheet of limestone, so the water fans out into a delicate-lace curtain as it falls.  In winter, this is one of the most dramatic ice-sculptures on the whole escarpment as the gentle stream freezes layer over layer forming a giant multi-colored ice collage six stories high.  Tiffany's gorge is almost child-like in scale — not as imposingly high as many other escarpment gorges – and has a fairy tale quality, complete with enchanted rocky stream gurgling down the middle. 
  Secret Spot Tip:  If you climb up the left side as you're looking at the falls, there's a hidden washboard waterfalls above.   Plus check out the 1850s Hermitage mansion ruins around the corner on Sulphur Springs Rd. 
  The 1800s in the 21st Century Dept.:  The Coach & Lantern, with it's foundation from 1793 and building from 1832, the Rousseu House built in 1827, both back along Wilson St., and the 1863 Old Mill down on Old Dundas Rd., are all fabulous restaurants and bars within about two minutes of the falls. 
 

Directions:

 

QEW to 403 to

Lincoln Alexander Pkwy

exit;

 

right lane exit onto

Rousseaux St.

, turn right heading West (formerly

Mohawk Rd.

)

 

5 min. along Mohawk/Rousseuax to dead-end at

Wilson St. East

, turn right, about a km down on your right is a small parking lot for about 8 cars.

 
                                    Beamer's beam on
Beamer Falls Conservation Area 
(Grimsby – 50 minutes*) 
Forty Mile Creek tumbles twice off the escarpment, so there's two different drops.  The upper falls to the left is a nice 70-foot rippling washboard rush of whitewater, with flat lily pad rocks in its basin you can fairly easily hike down to.  The wide and mysterious lower falls is hidden deep down the steep gorge to your right, only really appreciable if you hike up from below.  To fully experience Beamer's, drive one more km along the same road, turn right on Quarry Rd., then go one km to a little parking lot on your right.  The trail to the right leads to stairs down to the creek and falls, or to the left there's a rapturous gorge-side trail out to the Grimsby Point escarpment edge where you'll be looking directly across the lake at Toronto.  Also, watch for the birds soaring in the thermal updrafts near the cliffs.  This major escarpment projection peak is a popular beacon for migrating birds, and you'll probably see some combination of hawks, falcons and turkey vultures if you're there in the spring. 
  Secret Spot Tip:  At the upper falls, walk around on the road to the falls' crest, then down through the bushes to the water, and to your right there's a small hidden rock balcony directly above the falling water. 
  The 1800s in the 21st Century Dept.:  The Gables restaurant is in a pretty 1873 gingerbread house, and next door is an ornate 1880s church which is now a classy billiard room and bar.  Both are back down Mountain St. at the base of the escarpment. 
  Directions:  QEW to Exit #71/Christie St.(Mountain St.)  right/south on Christie for 3 min./2km (turns into Mountain St.), go up escarpment and turn Right on Ridge Rd. West / #79 [sign for Beamers]; go .8 of a km to bend in road to small falls parking lot on your right.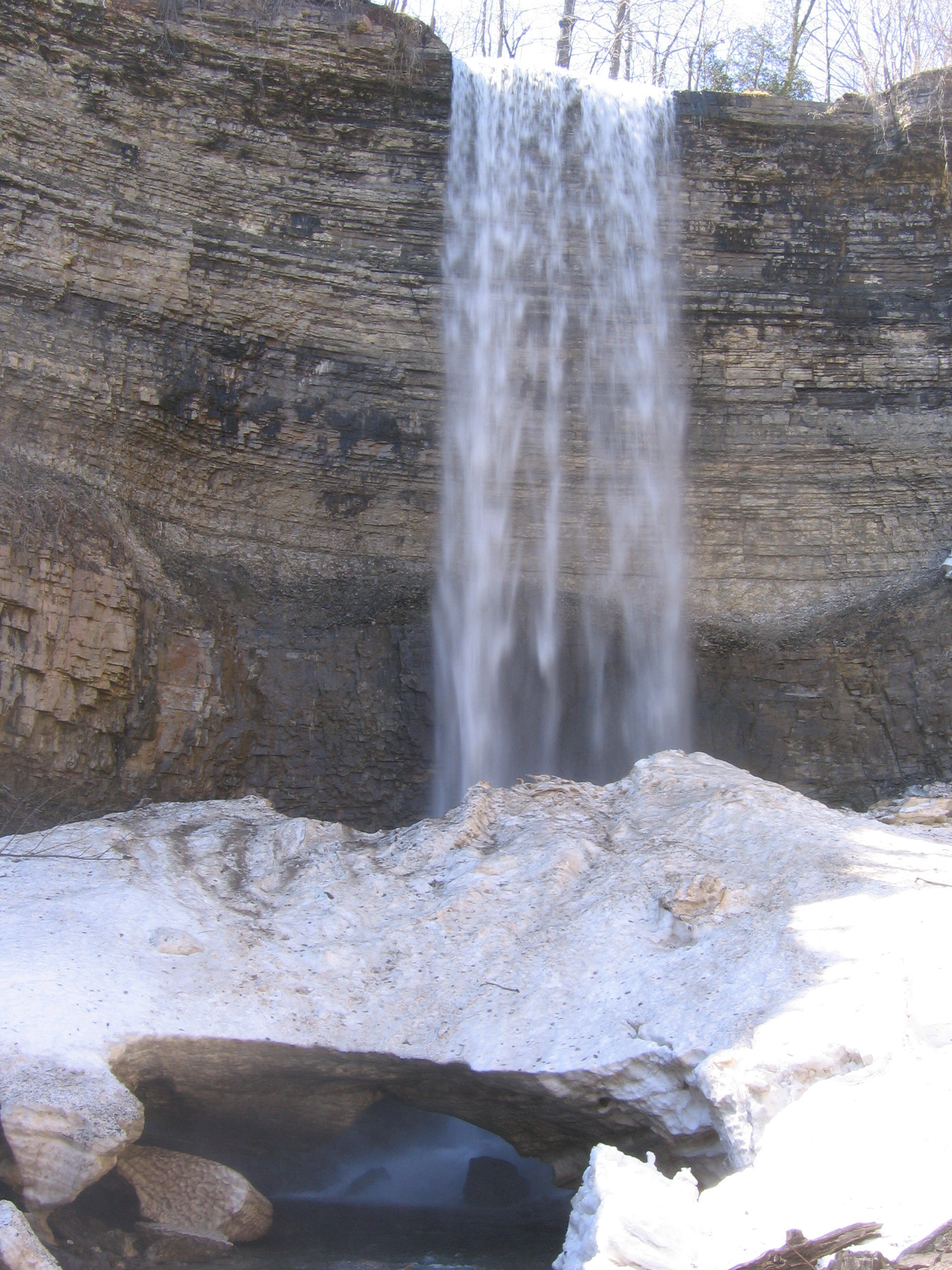 Tews' ice cave
Webster's Falls and Tews Falls at Spencer Gorge 
(Flamborough – 45 minutes*)
This is a giant "Y"-shaped gorge with two different streams forming two falls.  The wider Webster's from the high-volume Spencer Creek drops 70 feet off the cliff in a gentle curving horseshoe like Niagara.  There's a big park surrounding the falls about a five minute hilly walk from the parking lot.  Next to the falls are stairs leading down to the basin.  Take them if you can — there's another little creek and kids-size falls to your right, or go left and you can carefully walk right up to Webster's itself.  Tews is a high ribbon falls approaching Niagara heights, with a perfect overlook about two minutes from the parking lot.  You can also take the 15-minute trail heading to the towering ramparts of Dundas Peak looking over Dundas Valley to Lake Ontario.    
  Secret Spot Tip:  Enter the east side of Spencer Gorge from trail along railroad tracks or down from Dundas Peak and hike upstream about 20 min. to the totally unknown lower Tews falls and its behind-falls rock-spot. 
  The 1800s in the 21st Century Dept.:  The nearby 1811 mill ruins are an interactive jungle-gym of history.  Take Harvest Rd. one block to Brock Rd./504, then just continue across on Crook's Hollow Rd. about a km to the ruins on right.
  Directions:  QEW to 403 to first exit 6 North to Dundas/Hwy 5, turn left, go 5 km to Ofield Rd., turn left, 1.5 km to Harvest Rd., turn right, Tews Falls parking lot is on your left.  For Webster's parking lot, continue 1 more km along Harvest, turn left on tiny Short Rd, go to end, it curves left, turns into Fallsview, 1 km to parking lot on right. 
= = = = = = = = = = = = = = = = = = = = = = = = = = = = = = =
For another area adventure — check out when the Olympic torch came through town.
Or here's one about finding and rescuing a cat out by another Escarpment waterfall up north.
Or here's a poem about another old-growth sacred Earth spot — The Royal Woods of Cassady County.
Or here's when Bob Dylan came to town and rocked the nearby Copps Coliseum. 
= = = = = = = = = = = = = = = = = = = = = = = = = = = = = = =
Brian Hassett                    karmacoupon@gmail.com                     BrianHassett.com