.
The Grateful Dead were Jack manifested as music.
Their essence was born of the road and adventures.  They worked in improvisational music like spontaneous prose.
They broke every rule of showbiz … then broke every concert record there is — just as Kerouac broke every rule of grammar — then had over 50 books in print.
Like Jack . . . . the band had a prolific career whose output spanned multiple genres and decades, had many different co-conspirators, and found inspiration in the mythical characters of the West and the open Road.  And they both considered Neal Cassady their driving force — in fact he literally drove each of them On The Road.
Both the Beats & the band had a core member who drank himself to an early grave, and others who spent considerable time & effort exploring the benefits of psychotropic drugs.  Both groups were largely based out of San Francisco, and both had New York as their other home.  And in fact, it was the very same neighborhoods of both cities — North Beach and Greenwich Village — where each came of age before growing out into the rest of the city and world.
San Francisco has a centuries-old history of radicals, rebellion and reinvention.  From Jack London to John Muir, Haight-Ashbury to Silicon Valley, the Bay Area has nurtured iconoclasts and outcasts, fostering new paradigms since its founding, be they environmental or cyber, free love or free jazz, gay rights or immigrant's plights.
Hence, when Carolyn Robinson first moved to the city and planted the flag that would beckon her future husband Neal Cassady years before Lawrence Ferlinghetti or any other Beats ever set foot in the place, it was a town that already personified everything the burgeoning movement was about.
It was an outsiders' oasis, a North American version of a European masterpiece of architecture to inspire every walking breath, a multi-hilled town of innumerable little villages, each with a thousand stories pouring out of every 3-story Victorian house.
And Jack fell in love — not only with Carolyn and his life-brother Neal — and so much so that he actually moved there briefly with his mother in 1957 — but also with the mirror city spirit of his beloved New York — the jazz clubs, the neighborhood bars, the openness and effervescent ever-changing characters and concepts that sprung from every 5-cent coffee or 10-cent beer.
And just as the Beats' work brought this open-minded life-embracing sense of Adventure to the rest of the world — so too did the music that manifested there in the mid-'60s.
Bob Dylan may have gone electric on the East Coast, but the real electricity of the kool-aid of cool rock n roll came from the West, young man.
The Dead were proud flag-waving Beats who were keeping the beat in a whole new way.
Just as Jack took a novel approach to novel construction, the Dead did the same with song structure.  Just as Jack soloed on the keys stretching his flow and ideas to places heretofore unseen, so did that other "J" — Jerry — play his lines into a whole new space unheard in music save for the best of Jack's beloved Be-Bop.
The Dead were not only the natural progression of the music of the Beats — but also of the very city that was home to both.  In fact, Jack was so comfortable with each, he easily recast The Subterraneans events from New York to San Francisco in just three days of storytelling.
*       *       *
Unlike most bands and authors, both the Grateful Dead and Kerouac's popularity only grew after their primary heartbeat stopped — with the Dead's 2015 Fare Thee Well shows in Chicago breaking TicketMaster, pay-per-view, and Soldier Field all-time records — and Kerouac having roughly four times as many books in print today as he did the day he died.  Not to mention the thousands of Dead-based bands playing around the world as you're reading this, . . . or the hundreds of copies of On The Road that will be bought somewhere every day that you have this book in your hands.
Yet they both had inauspicious professional debuts (the Dead's first album and Jack's The Town and The City) — which, in most cases, would have presaged an undistinguished career — and certainly not be indicative of an artist who would end up changing their medium and worldwide culture.
And both had an unusually strong affinity for the other's form. Garcia was a voracious reader of books, and few novelists lived a life with as strong a connection to music as Jack.  And the Grateful Dead were the only band that either Jack or Neal ever sat in with.
Really it was — as it always seems to be — Neal Cassady at the center of the whole damn thing.  No other rock band can claim anywhere near as close a connection to any one of the key Beats as the Grateful Dead can with their brother Neal.  He lived at their house, ate at their table, drove their bus, performed on stage with them, and directly inspired some of their most oft-performed songs — including 'The Other One' and 'Cassidy.' Not to mention that 'Truckin" is a musical On The Road, or 'Wharf Rat' is their Big Sur, or 'Attics of My Life' their Book of Dreams, or that 'Mexicali Blues' echoes Mexico City Blues, or 'China Cat Sunflower' could have been lifted from Old Angel Midnight, and on and on.
But Cassady . . . Cassady . . . Cassady . . . the guy Jack most wanted to impress, ditto Allen — the Mighty Muse — and just as with them, he was there from the beginning with the Dead — on the bill or on the stage at many of the original Acid Tests including their now-legendary first big-venue gig — The Trips Festival — at the Longshoreman's Hall in good ol' S.F. in January '66.
= = = = = = = = = = = = = = = = = = = = =
Then this goes on for many pages including lots of quotes by Garcia, Robert Hunter, John Perry Barlow, Phil Lesh, Bob Weir, Bill Kreutzmann, Rock Scully, Dennis McNally & many others.
You can order the book here that also includes pieces the great Holly George-Warren, the British Beat scholar Simon Warner, film & record producer Jim Sampas, the British jazz scholar Jim Burns, the On The Road manuscript specialist Matt Theado, the longtime American music scholar Pat Thomas, and many many more.
= = = = = = = = = = = = = = = = = = = = =
Here's where you can order my previous book — How The Beats Begat The Pranksters & Other Adventure Tales.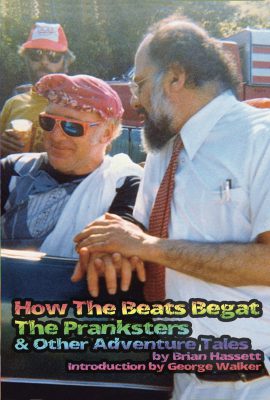 .
Or here's where you can get The Hitchhiker's Guide to Jack Kerouac about the historic On The Road super-summit in Boulder in 1982.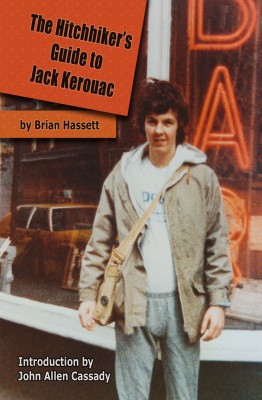 = = = = = = = = = = = = = = = = = = = = = = = = = =
Here's a version of this Jerry & Jack riff — delivered at the Lowell Celebrates Kerouac Festival in October 2017.
.
= = = = = = = = = = = = = = = = = = = = = = = = = = = =
.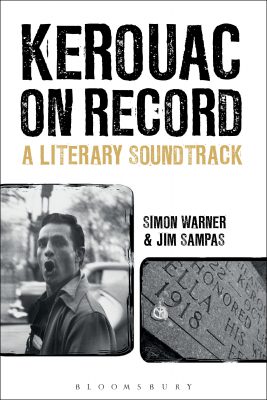 = = = = = = = = = = = = = = = = = = = = = = = = = =
by Brian Hassett  —  karmacoupon@gmail.com   —  BrianHassett.com
Or here's my Facebook account if you wanna follow things there —