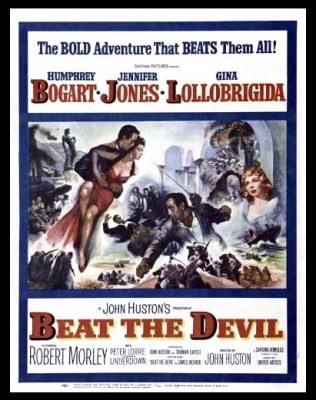 .
One thing I learned during my lockdown Film Studies deepdive is just how subjective movies are.  I know all art is subjective, but maybe film is the most because of how it's every art form blended together and being experienced at once.
Something I picked up from a Tarantino interview — that a book has words, and an album has music, and a painting has landscapes, and photographs have faces, and ballet has movement, and interior design has style, but only film brings all those art forms together at once.
And, boy — there's sumpthin to that.
Another truism I discovered doing this autodidactical pursuit from July 2020 to July 2021 was how often movies I've heard praised for decades but never had a chance to see ended up leaving me cold;  and movies I'd catch that I'd never even heard the title of before blew me away (or at least I really enjoyed).  I don't wanna mention titles here of supposedly great movies that I didn't love cuz I don't want people to stop reading because I didn't like their favorite movie, but that's sort of the subjective point I'm making.
I keep a list of everything watched, and over the last year of 330 films, documentaries and quality cinematic TV series — not counting the thousands of hours of news or guilty-pleasure sitcoms or multiple viewings of the same movie — it's sort of become this running joke that movies I've heard of all my life and finally caught so often bored me . . . but things I've never even heard of before, like Knives Out, A Walk in The Woods or Sunday in New York have me perked right up and loving.
Something else I learned watching a ton of documentaries about making movies, plus reading some books & a ton of articles about same, and also mucking around making a few things myself, is just how hard it is to get it right.  The lighting, the sound, the appearance (costume & makeup) . . . and the performance — not to mention the sets and flow and permanence of single takes.  Even a bad movie is incredibly hard to make.
And learning about all these factors has really enhanced my enjoyment of the art form.  Even though I'm a writer, I often find myself not really caring particularly about the plot (Hitchcock's "McGuffin") — because I'm so immersed in the beauty of the framing, the camera movements, the meter and poetry of the dialog, the actor's performance choices, the editing creating the pacing, the choice of locations (and knowing how difficult it is to get everything right in those places), and how the art direction really sets the tone of the film in a subliminal way.
A line I came up with over the last year, that Google didn't show me anybody else having said, is a play on that famous truism in my mother's field of real estate — once there's a great script — the three most important things in filmmaking are – casting, casting, casting.
Serial Neil Simon director Gene Saks said, "Casting is the most important thing of all."  Robert Zemeckis said, "Good directing is good writing and good casting."  Manchurian Candidate director John Frankenheimer put it, "Casting is 65% of directing."  The great John Huston put it at 50:  "Half of directing is casting the right actors."  Robert Altman told Charlie Rose, "By the time I've finished casting a project about 90% of my creative work is finished."  A filmmaker could have a $100 million budget and beautiful cinematography and pinpoint editing and eye-candy costumes and jaw-dropping sets . . . but if the casting is off, none of that matters.  Equally, if a film is low budget and everything about it is cheap, if there's perfectly cast performances at the center of it, the viewer will look past everything else and into the souls of the believable characters.
And another thing — location shooting.  That's something else that can make up for a flawed script or other weaknesses in a film — authentic locations — from landscapes to streetscapes to interiors.  Prominent location practitioner Woody Allen once said something to the effect of, "All the work I put into my movies — and all people are going to value a hundred years from now is what's going on in the background of my shots."
Besides Woody, some other great exponents of location shooting I've noticed include John Huston, Altman, Kazan, Bogdanovich, Richard Brooks, Milos Foreman, Paul Mazursky, Gene Saks & Walter Salles.  Anthony Minghella shot The Talented Mr. Ripley entirely on locations in Italy.  And so did John Huston for his BizarroWorld noir send-up Beat The Devil.  The Naked City movie was famously shot entirely on locations in New York City (in 1948), much of it without permits or the "extras" knowing they were being filmed.  Route 66 was a TV series famous for filming in different locations around the country in every episode (from 1960–64).  Hitchcock was convincing doing some shooting on location, then switching to a set once the audience had bought in, like the Mount Rushmore climax in North by Northwest.
Another real-world inclusion in films I've come to love is diegetic music — music that is heard by the characters as well as the viewing audience — could be the radio, a jukebox, a record player, a musician or band playing in the room or such.  Some films, like The Defiant Ones, The Last Picture Show and Two-Lane Blacktop, have nothing but diegetic music.  Many films use it once or twice, but most have a score and/or inserted existing songs to help power a scene or propel the narrative.  Once you get hip to diegetic music, it's cool to dig how the characters are rockin the same music you are.
I could go on, but people don't like to read long pieces anymore. 🙂
Hopefully this added a little spice to the food for thought as you watch movies going forward:
Films blend all the arts together like no other.  It's all about the casting.  Location shooting is way better than the best built sets.  And diegetic music is the coolest. 😉
Happy viewing!
.
================================
Check out this Master Film list that's now over 700 movies, all linked to IMDb and sorted by Comedies, Dramas, Documentaries, TV, Music Movies, Auteurs etc., and many with an informative synopsis.
Or here's the Movie section of my website with 25 different film-related stories.
Or here's a page devoted specifically to Beat Generation dramatizations.
=========================================
by Brian Hassett
karmacoupon@gmail.com   —  BrianHassett.com
Or here's my Facebook page if you wanna join in there —
https://www.facebook.com/Brian.Hassett.Canada