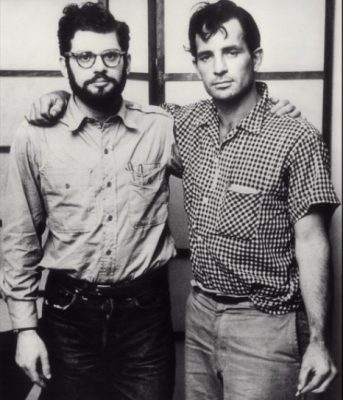 21st Century Beatniks
versus
Hieroglyphic Caricatures
There's long been a debate about the word "beatnik" — originally coined by a sensationalist San Francisco gossip columnist in 1958, playing on the Yiddish suffix "nik" and the first Russian satellite launched in September '57 known as "Sputnik."  Jack and Allen & company hated the word back in the day as it was a pejorative noun for the cliché of unemployed do-nothing scatterbrain dropouts that the older generation thought anyone who read On the Road or Howl must be.
But over the decades, the caricatures faded away.  The goofy poster-child beatnik, Maynard G. Krebs, played by Bob Denver on TV's Dobie Gillis show, went off the air in 1963, nearly 60 years ago.  In more recent decades the word has evolved into simply becoming shorthand for "the Beat Generation writers" … which is 27 letters and eight syllables … versus "beatnik" which is seven and two. 😉  That's really why it happened. 🙂  It's just shorter and simpler.
Personally, I prefer, and use, "Beat."  And over the decades, I've explained the difference between "Beat" and "beatnik" to innumerable people — but it's getting to be — What's the point?  Just about nobody anymore even knows that there ever was a negative connotation to the word.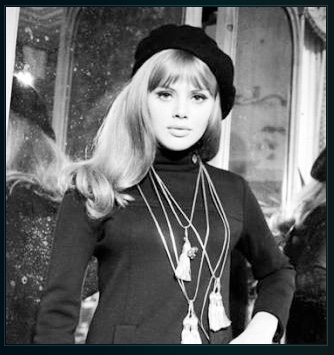 Some old-school Beat Gen peeps still hate it — but these days when most writers and reviewers and journalists and scholars and such use "beatnik" they're referring to Kerouac, Ginsberg & company in as favorable a light as any of the old hardcores see them.  People have forgotten the goatee goofball cliché — but remember the god-sent groundbreaking geniuses.
It's only people who hold onto this ancient hieroglyphic caricature of "beatnik" who are offended.  Nobody else even knows it existed.  Except when one of these old-timers brings it up!  🙂
The cliché is a dinosaur.  It's bones in an empty museum nobody visits.  I've been going to beatnik events pretty regularly all over North America and Europe for 40 years and don't remember ever meeting one of these clichés even once.  They don't exist.
The word is not going to be banished from our lexicon — so we've just got to embrace it, own it, and make sure the modern usage embodies the best of what being Beat is: openness in written language, honesty, sympathy, optimism, environmental respect, the value of the individual, advocating for and practicing a life of creativity and self-expression, embracing adventure, saying "Yes!" more than "no," working together with like-minded explorers, and creating art out of one's own life experiences.
Another thing that Beat or beatnik means is — hard work.
The idea of beatniks being lazy is 180 off the mark.  Kerouac has over 50 different books in print — and he died at age 47.  Gawd knows how many poems Allen Ginsberg wrote in his 70 years but there are dozens of volumes full of them — not to mention his nonstop public appearances.  William Burroughs wrote 15 novels, 25 novellas, and there's 15 books of his letters, journals and interviews.  Lawrence Ferlinghetti opened a bookstore and publishing house, nurtured both for decades, and both are still thriving 70 years later.  Across the street, the Beat Museum has become an institution in San Francisco since 2006 because of the hard work put in by the founders and employees every day since.  And besides everything else Allen did, he also founded a university in Boulder in 1974 along with Anne Waldman that has employed hundreds of teachers and taught thousands of students.
These are not do-nothing bohemians.
Beatnik is cool.  Beatnik is a good thing.
Jerry Garcia & Janis Joplin, who were both living in the city where the word was coined, called themselves "beatniks" until the day they died.
I just got off the phone with S.A. Griffin, a lifelong Beat poet & practitioner, who casually referred to the collective as "beatniks."  He didn't mean it as a pejorative any more than Barack Obama did when he referred to the Beats in his 2020 A Promised Land memoir as "beatniks."  The Beat Museum called the last big Beat summit ever staged "The Beatnik Shindig" and the museum sure as hell doesn't look down on the Beat writers or practitioners.  The fact that anyone uses that word should not be misconstrued as an insult.
Ed Sanders, who, sitting next to Jack on stage on the William Buckley show called him "A great poet," titled his book Tales of Beatnik Glory not Tales of Beat Glory.
On Donovan's joyous 2004 tribute album Beat Cafe, he climaxes the title song by singing "beatnik café" over and over — not "beat café."
Jonah Raskin, who many know for his books on Allen Ginsberg, Abbie Hoffman & others, and for being the book reviewer at the San Francisco Chronicle for years, just referred to himself as a "beatnik" in his tribute to Ferlinghetti.
The esteemed film scholar Elvis Mitchell astutely connected the main characters in Tarantino's recent masterpiece Once Upon a Time in Hollywood to the beatniks in a way I didn't even think of — prompting both Brad Pitt and Quentin to riff on it – Brad in depth – there's "no hassle in the castle, man" – then Quentin, impromptu, revealing his knowledge of Jack & "the holy goof."  😉
There's been a billion negative portrayals of "hippies" over the last 50 years.  In fact, that word started out, like "beatnik," as a pejorative putdown – as in – these people are not "hip" – they're baby hip wannabes – teenyboppers – hippies … babies.  But that doesn't make hippies or the word or idea uncool in my book.  I'm a hippie.  "Hippies" have been most of my best friends for the last 50 years.
Just because the straight world tries to co-opt and brand us with a pejorative doesn't mean they win the definition.
1950s puritans tried to ban Howl — and that only ended up making it world famous.  The government developed LSD for possible mind-control of enemies … until a few Pranksters got a hold of it and turned on the world.  The establishment tried to pimp propaganda like Reefer Madness — and reefer is now legal or decriminalized in 44 states and the entire country of Canada.  When the straight-streets attempt to redefine our world and mores in their warped vision, it doesn't work out so well for them.  The truth, and what is right and good, wins out in the end.  The old world establishment wanted to keep Blacks at different lunch counters, women in the kitchen, and gays out of wedding chapels.  And similarly, the world has moved on from their attempted putdown of "beatniks" to where the term now refers to the influential writers who are still affecting the world decades after their passing — and no one even remembers who the putdown bigmouths were.
English is a very malleable and constantly evolving language.  "Gay" "hipster" "crack" and "trump" all mean very different things today than they did in the 1950s when "beatnik" first appeared — which was proven out this past week in the global flurry of heartfelt tributes after Lawrence Ferlinghetti's passing.  When journalists, poets, scholars and fans worldwide used the word when they were gushing their praise on the publisher of the Beats and host of their clubhouse in North Beach, City Lights Books, they were not implying a long-forgotten cliché, but rather referencing the most respected & recognizable group of his peers.
If you polled a thousand North Americans about the meaning of the word "beatnik" I bet less than 1% would identify it as the cartoon cliché of the late '50s & early '60s, and the vast majority who ever heard the word would say it meant a group of writers from 1950s.
To this day, I meet people who are Beat and have never read a word of any of them.
It's a mindset.
When Ken Kesey was asked, "How does somebody become a Prankster?" he answered, "We just recognize each other."

Merry Prankster Anonymous with On The Road's Big Ed Dunkel
Rather than poo-poo the term — one that is already accepted — we need to embrace it.  Wear it.  There shouldn't be a negative knee-jerk reaction every time a person uses that word that they are intending to denigrate the writers of the Beat Generation — because they aren't.
We're now decades into the 21st century, and the word is simply a commonly accepted term for the collective.
If somebody wants to call me a "beatnik" – fine.  We're good people.
I'm a 21st century beatnik . . . and havin a helluva good time.  
Instead of a pocket notebook we've got pocket phones.  Instead of hitchhiking on Route 66, we're surfing the information superhighway.  What was once black & white has become full swirling psychedelic color.  Poetry readings at cafés can now reach the whole world with live-streaming videos.  Instead of throwing up on peyote, we can micro-dose on locally-grown magic mushrooms.  And marijuana now comes in a thousand flavors!
Those old beatniks would be ecstatic to see all the evolutions and modernizations — including of language — of the worlds that they first celebrated.  We're still going Furthur . . . and 
Blessed are the Beatniks.
============================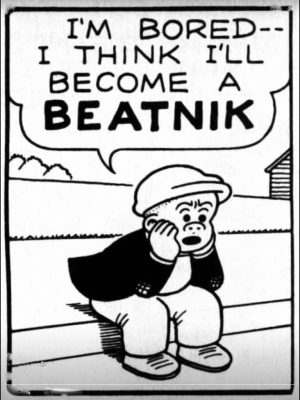 In furthur reading — here's a great piece about the only photograph ever found of Kerouac actually writing at the typewriter — in Provincetown, 1950.
Or here's another photo discovery story from the same year — this one of the infamous Bill Cannastra loft in Chelsea where Jack met his wife and found the scroll paper he'd use to write On The Road.
Or here's a little sumpthin on how the Grateful Dead became Jack manifested as music.
Or here's where you can read a whole book about following your dreams to the living rooms of your heroes in The Hitchhiker's Guide to Jack Kerouac.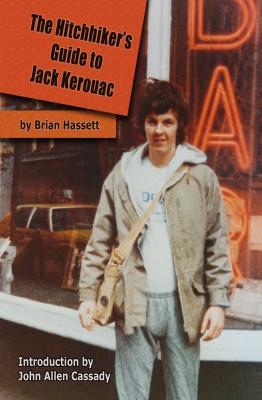 Or here's where you can check out how those pesky beatniks ended up influencing those merry pranksters.
Or here's where you can read a whole bunch of adventure tales about that Cassady clan from New York to Hollywood to England.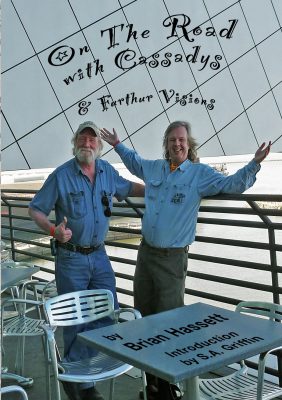 Or here's where you can read a bunch of Beats and Pranksters raving about the Hitchhiker's Guide to Jack Kerouac book about the history-changing 1982 super-summit in Boulder.
Or there's more here.  Or even more here!